Passivhaus Windows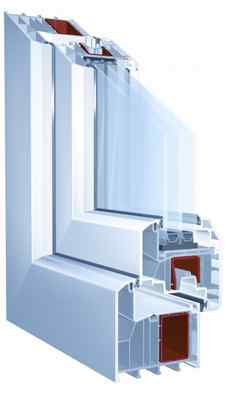 What does Passivhaus certification mean?
In simplest terms, it is a building insulated to a very high standard with openable windows manufactured to the highest standard of thermal, wind and rain proofing performance. System 88 has been awarded this certification by the Passivhaus Institut in 2010 and hence, this window is a building component suitable for Passivhaus projects. The Kommerling System 88 window boasts an unbelievably low U value of only 0.86.
PVCu
Centre pane U value 0.6
Window U value 0.86
87mm outer frame
6 chambers
Choice of 7 colours
Further 40 colours and 4 metallic finish options available
Maximum sash size 1100w x 2000h
The KBE System 88, which was launched by Kömmerling in July, has now received the prestigious PassivHaus certification. While several systems companies in the UK have claimed they are able to meet PassivHaus standards, few have the certification to back up their claims.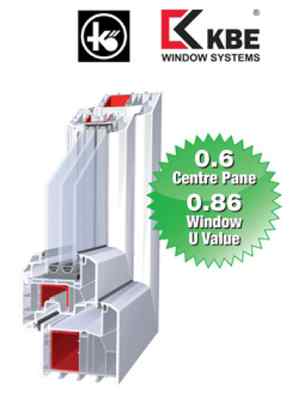 This new innovative and award-winning system benefits from a number of key features, including the inherent 6 chambered, 88mm optimum frame depth design credentials. It can boast an impressive 0.7 W/(m²K) 'U' value, using Argon gas filling in the IGU, exceeding the Passivhaus specification and is designed to include high performance triple glazing as standard.

Within the system are a range of reinforcement options, including foam-coated steels and the PVCu sections are co-extruded with a Greenline lead-free skin and a full recycled internal construction. It's also available in 44 different colour options plus the option of Alustar, an aluminium cladding section designed to meet the needs of architects and offering to use the entire RAL colour spectrum. The system also takes existing and standard UK tilt and turn hardware.

Energy conservation and the whole global agenda for the future of our planet is a high priority for not only governments, but for consumers too. In future years Kömmerling and parent company Profine Group will be doing more than ever to combat climate change, either through legislation or by conscience.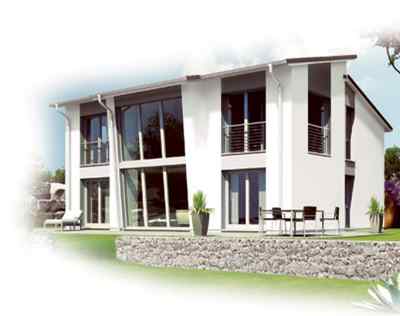 Stefan Seidel, operations manager at Kömmerling, has more experience than many of his peers in the UK and comments: "Our new system is perfectly suited for domestic and commercial applications and we also have a PassivHaus door solution undergoing the PassivHaus certification process as we speak. If you are looking for a PassivHaus solution then ask to see the certification. Don't be fooled by cheap imitators and opportunists!