Aluminium Roof Lanterns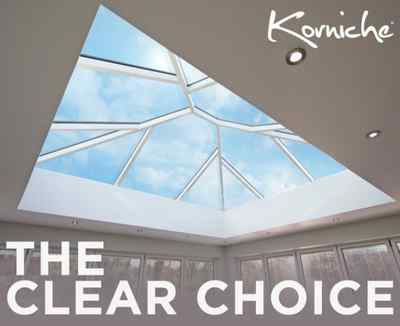 Korniche Aluminium Lanterns 
Every component used in the Korniche system has been designed, developed and refined by their in-house engineering team using industry leading 3D design and analysis software.
The result is a system of parts meticulously optimised to create a stronger and stiffer roof lantern assembly of any roof on the market. Unparalleled in strength, the Korniche is capable of supporting loads up to 3.5kN/m2.
STRONGER: unparalleled strength
WARMER: superior thermal performance
SLIMMER: elegant design (57mm rafters)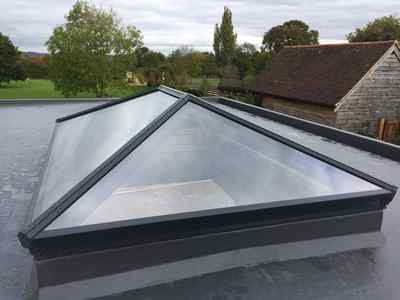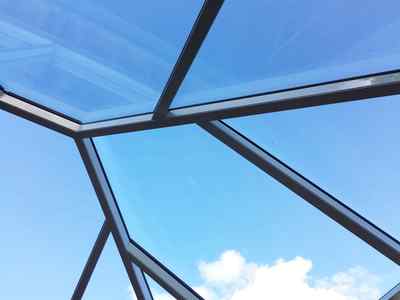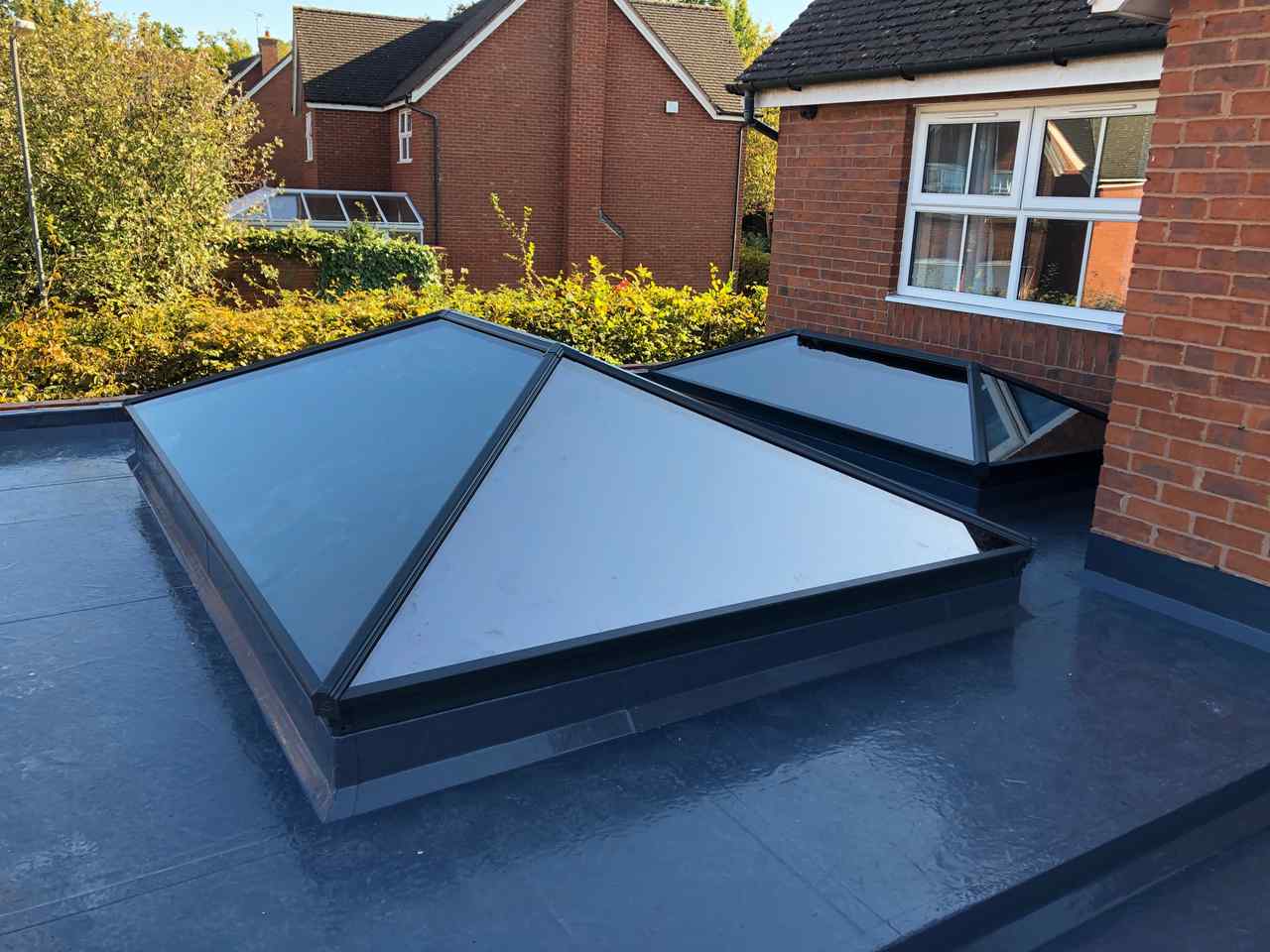 Roofmaker Aluminium Lanterns 
Roofmaker is arguably one of the most aesthetically pleasing rooflights on the market with minimalist design & market leading thermal properties.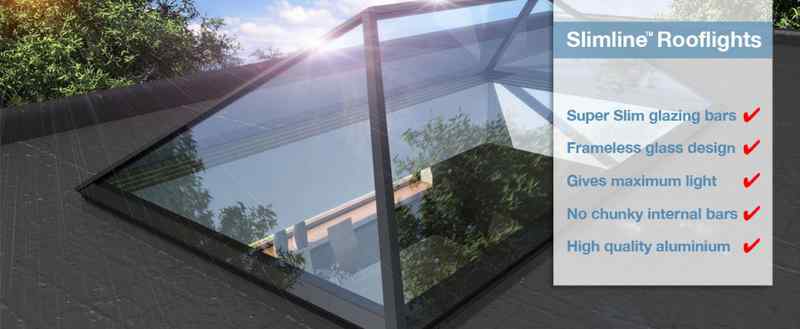 Many styles are available including pitched lanters, pyramid lanters, flat rooflights and electric opening roof lights.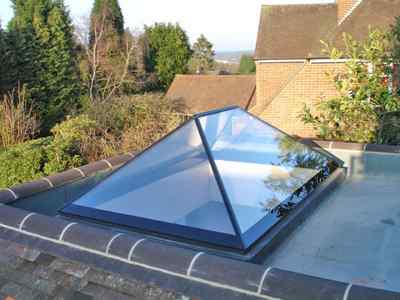 Contemporary Design with Slimline aluminium glazing covers to maximise natural light
20 year unit seal warranty seal on all Rooflights, Flat Roof Skylights & Roof Lanterns
30 year life expectancy on Reflex hermetically sealed safety glass units
Self cleaning glass as standard in a choice of colours
Super energy efficient glass units
Triple glazing as standard on flat rooflights with an unbeatable U-Value of 0.6 w/m2k
Value for money – The best looking rooflights at an affordable price
Roofmaker pitched lanterns are made at a 40 degree pitch only for optimum self clean glass performance.